Questions??
What exactly is boudoir photography?
Boudoir photography is normally about creating intimate and romantic images of a woman, usually wearing lingerie. Boudoir is a French term that refers to a ladies private bedroom, which is the typical setting for these sessions.
Who gets these sessions done and why?
Women of all ages choose to have a Boudoir session done for many different reasons. Some are brides and they want to give an album of these images to their fiance on the wedding day. Other women also give the gift of boudoir images to their boyfriends or husbands for anniversaries, birthdays, and holidays such as Valentine's Day. Many women are also having the session done just for themselves. It is a great way to have a fun day of being pampered like a glamour model.
…but I am not photogenic?
Everyone stresses over this! As long as you are relaxed and having fun, you are going to be amazing! We will work with you from start to finish to ensure you look your best.
…and I am really nervous!
Being nervous is very normal. Even supermodels worry about their sessions. This is one of the reasons we suggest having a pre-shoot meeting with us so you can get to know us a little better. On the day of the session, we plan to pamper you along with having a glass of champagne and some fresh berries to help you feel more comfortable. We also suggest that you bring a friend with you if you feel that would help make things more comfortable.
…and I dont know how to pose!
Unless you are a model and have been in that business for awhile you probably do not know what to do to make yourself look your best. We will be there every step of the way during your session as we guide you through the entire process. There will be times that we explain what we would like you to do and other times where I do the pose to show you. (that usually works the best and everyone gets a good laugh) The main thing is not to worry as we will be there for you the entire time.
Should I get a makeup artist?
We strongly advise women to get professional hair and makeup done for these sessions. These artists know what looks best on you and what is going to look dazzling on camera. It is just one more piece of the supermodel experience. A makeup artist is included in all of our collections.
What should I wear?
Corsets, garters, Bustiers, baby dolls, sexy lingerie sets, pearls and heels are always popular. Also consider his dress shirt and tie, a sports jersey or a uniform top that your boyfriend or husband wears. If your feeling adventurous look for something scandalous at Fredrick's or a local lingerie shop.
Do you provide the outfits for the session?
We have some props that we use in the sessions but we do not provide the lingerie that you would be wearing. We are always available to help you with advice on choosing outfits that will look the best in these sessions.
Where do we do the session?
Most of our sessions are done in our home studio that we have setup. You can see some of the images from that location here. We can do them in other locations if you prefer. Examples of that would be your home, a stunning hotel room etc. We can discuss this and any related fees that might be incurred with you during your consultation
Who will be present during my session?
There will always be 2 photographers in your session. My wife, Becca and myself, Scott will be there working with you. My wife and I have been married for over 33 years and have over 10 years experience photographing weddings. We totally understand that part of our job is to make you feel comfortable around us and we go out of our way to make that happen.
I do not want to be displayed on your website. Will my privacy be assured?
Absolutely. We understand that not everyone is ok with having their images online. With that in mind, before we take any images of you we will sit down with you and cover this.  We have a form that we ask you to fill out that will tell us exactly what we can and cannot do with your images. This is a contract between yourself and the Studio and is binding.
What about the girls I see on your website now?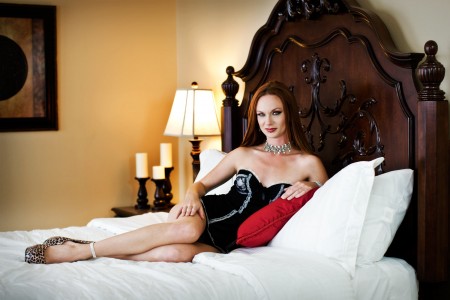 The ladies on our website have all given us written permission to use their images on the site. Some are aspiring models who for obvious reasons want their images published. Others are clients who have given us written authorization to use images on our website. Rest assured, if you do not want your images published on our site they will not be used there.
How will I see my images?
We have an online password protected site that we typically use for online proofing. However, if you are not comfortable with that we will set up a time to have you back at the studio where we will go through the images in private with you. Although this is not as convenient as looking through the images at your home, in Studio viewing will ensure your images never are posted on the internet.
Do you photograph nudes?
That is not something we are comfortable doing so we do not photograph anyone openly nude. We do a look that is called implied nude where it looks like you are nude but all the important parts are concealed. This is more of "leave it up to the imagination" style of photo.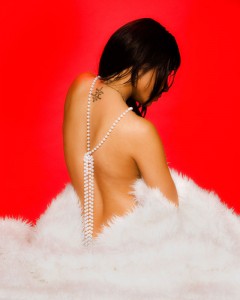 How old do I need to be to do these sessions?
We require you to be 18 years or older. There are no exceptions to this. We will ask for your ID if there is any question about your age.
How long does a session take?
Counting the time with the makeup artist and then your session with us, it usually takes about 3 hours. Sometimes a little longer and sometimes less. I can assure you, the time will fly by and it will feel like you were taking pictures for only half an hour.
Do you retouch the images?
All of the images you receive will be completely retouched to meet our professional standards.
Where are you located?
We are in the Katy area west of Houston Tx.
Do you offer albums in your collections?
Yes, we have several collections that have albums included at a discount or you can order an album ala carte if that is your preference.  The size of albums we offer start with a 4×6 little black book and go up to a 12×12 handmade Premier One Book.
Can I change my collection after my session?
You are only allowed upgrade to a different collection after the session has been completed.
I have some friends that would like to do this. Is there a discount?
If 2-4 of you book on the same day we will give each of you a $50 credit to be used towards any collection.
What if I have alot of friends?
You can host a boudoir party with 5 or more of your girlfriends. You will receive "The Foundation", a $395 dollar value, at no charge and each of your friends will get $50 credit to use on any collection.
I like what I am reading, how do I book a session with you?
You will need to contact us either by email or phone and set up a date and time for your session. We require a $150 retainer to set your date. The $150 is applied to the package you choose on the day of your session. You will need to pay for your collection at that time. Please note the retainer is non refundable.