Picture a spa day mixed with a VS photo-shoot and you get an idea on what our True Beauty Boudoir session is like. It is like stepping out of your normal life and stepping into a glamour model experience. You are beautiful just as you are and this session is designed to bring out the side of you that you never thought possible.
All women deserve to take time for themselves to be pampered and to look and feel SEXY! TB Boudoir offers you a supermodel experience that gives you a lasting impression with gorgeous images along with a sense of beauty and self confidence from the inside out.. Shoots are alot of fun and super laid back!
From start to finish, as we guide you through the entire process, the experience is designed to make you feel like a supermodel. There is no need to worry about knowing how to pose or what to do. Our experience allows us to show you exactly what will make you look your best in your portraits.
The amazing thing about your boudoir session is that it usually effects more of your life than you might imagine. Our goal is to create images of you which will change the way you see yourself forever. We have heard stories where ladies feel EMPOWERED, BEAUTIFUL,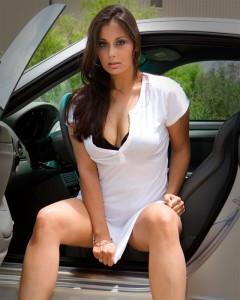 SEXY and gaining SELF- CONFIDENCE after their session. The transformation carried over into their daily lives and really made a difference in how they viewed themselves.
Many women are surprised at how much fun taking these portraits can be. We really work hard to keep the mood light and easy going to keep you at ease. We are goofy enough during the session, especially when we are demonstrating a pose, that most girls end up laughing at us more than they ever thought possible.
Throughout the process we will be there every step of the way, from helping you decide what to wear, finding a hair and makeup artist to selecting amazing images for an album. All of our sessions include a pre-shoot consultation, approximately 2 hour photo session, champagne and strawberries and a private password protected viewing site.